Superfund Tax
Posted by Timothy Haves on Nov 30, 2022 in Blog | Comments Off

on Superfund Tax
The Superfund tax has been reintroduced by the Federal Government
America , still shocked over the rising prices of Gasoline across the nation now faces another tax at the pump
Earlier this year the Government reintroduced the long expired Superfund excise tax on oil and petroleum products.
The tax was signed into law by Joe Biden as part often inflation reduction act of 2022 in August.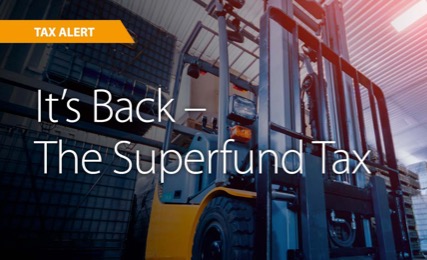 The original superfund tax expired in 1995.
The tax will raise $11.7 billion on revenue on the next 10 years.
The tax is set to expire in 2032.
President Biden who preached about lowering gas prices is adding more taxation hidden in the inflation reduction act.
The tax is 16.4 cents a barrel on crude and petroleum product imports and is paid for at the refinery.
Opisnet is reporting that petroleum companies are telling customers that this will be a line item on the 2023 invoices. This cost will be passed down to the consumer. https://www.opisnet.com
It is unlikely however , that the consumer will feel the pain too much of this tax. With 42 Gallons in a barrel the tax comes out to about $0.005 per gallon.

Timothy Haves President and Broker Officer Petroleum Realty Group Inc.
Some might be wondering what this tax is used for?
It does have a purpose. The fund gives the federal government money to deal with environmental threats that are not covered by responsible parties.
Petroleum Realty Group, California's #1 Gas Station Broker and can be reached at 949-636-3961