The best Gas Station and Convenience store Brokers and Salespersons are here at Petroleum Realty Group
Timothy Haves
As President of the Petroleum Realty Group it was his vision to bring professional services to this arena.
Timothy has over 25 years of Industry experience. He began his career in the UK, where he obtained his honors degree in land management and became a member of the Royal Institution of Chartered Surveyors.
By 1998 he was working in Los Angeles California in a corporate advisory role for Big Oil. As the major oil companies began to think about divestment of their marketing side of the business Timothy was able to bring his transaction management experience to play by selling Gas Stations and Convenience stores all over the nation. This led to more complex transactions involving terminals, bulk plants, market withdrawals and PMPA rights.
Timothy is now an industry expert in the field of buying and selling gas stations and car washes. His clients cover the whole spectrum of the business, from large corporations, to jobbers, card lock and individual operators.
His ability to analyze the viability and hence the value of Gas Station and Car washes has most recently been recognized by the financial institutions who utilize his services when considering a new loan or in preparation for a foreclosure.
Tim can be reached at tim@petroleumrealtygroup.com
    Kely Pinho
Kely joined Petroleum Realty Group on 2019 and has become in integral member of the team. She began her career in real estate working at Keller Williams where she learend how to develop leeds and process transactions smoothly to reach the ultimate goal.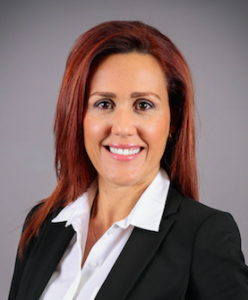 Kely can be reached at Kely@petroleumrealtygroup.com