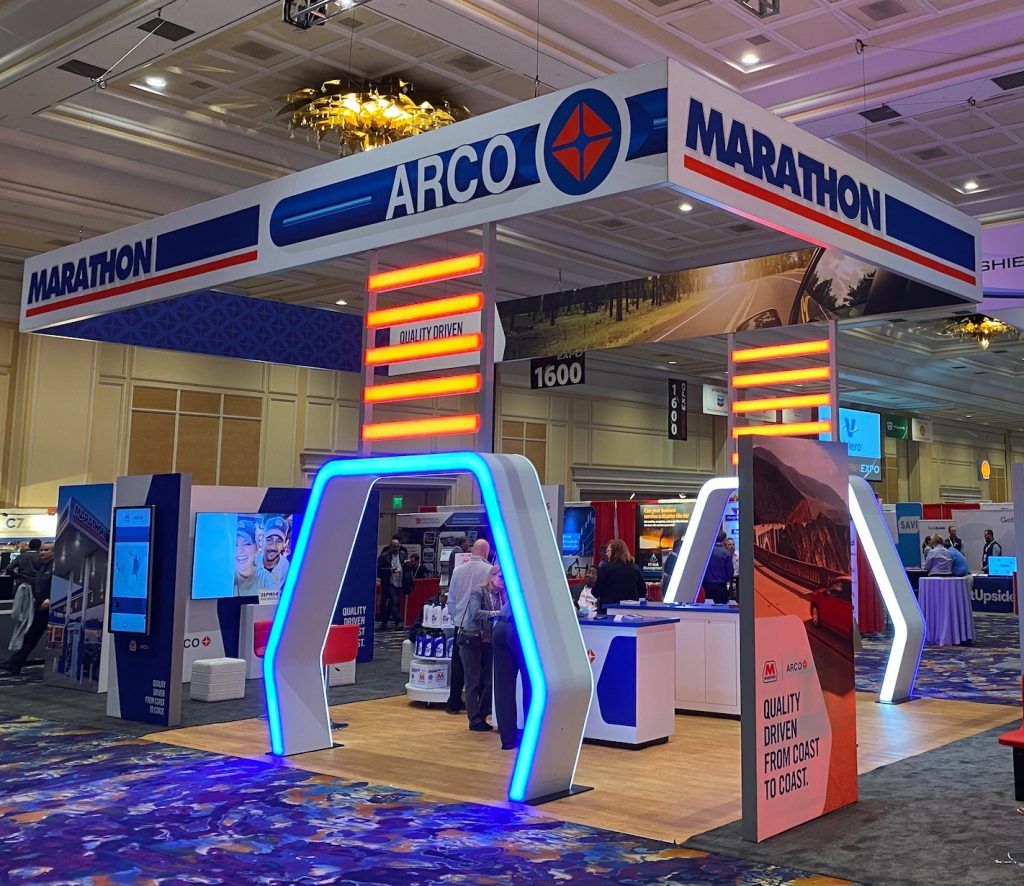 This years WMPA conference in Las Vegas was held as usual in the Mirage Hotel convention center. Petroleum Realty Group attended the event to meet old friends and stay up to date on everything that is new in the world of Gas Stations.
Despite the Covid requirements we were impressed with the number of booths and of course every part of the industry was represented. We always take particular interest in what is up and coming.
There was a large presence from Marathon Oil as you can see above and we also met with Gulf Oil, VP racing , Extra Mile and Pearson Fuels .
I could write a long list of interesting booths that I visited but the ones the caught my eye the most were the new Electric charges and the self serve point of sale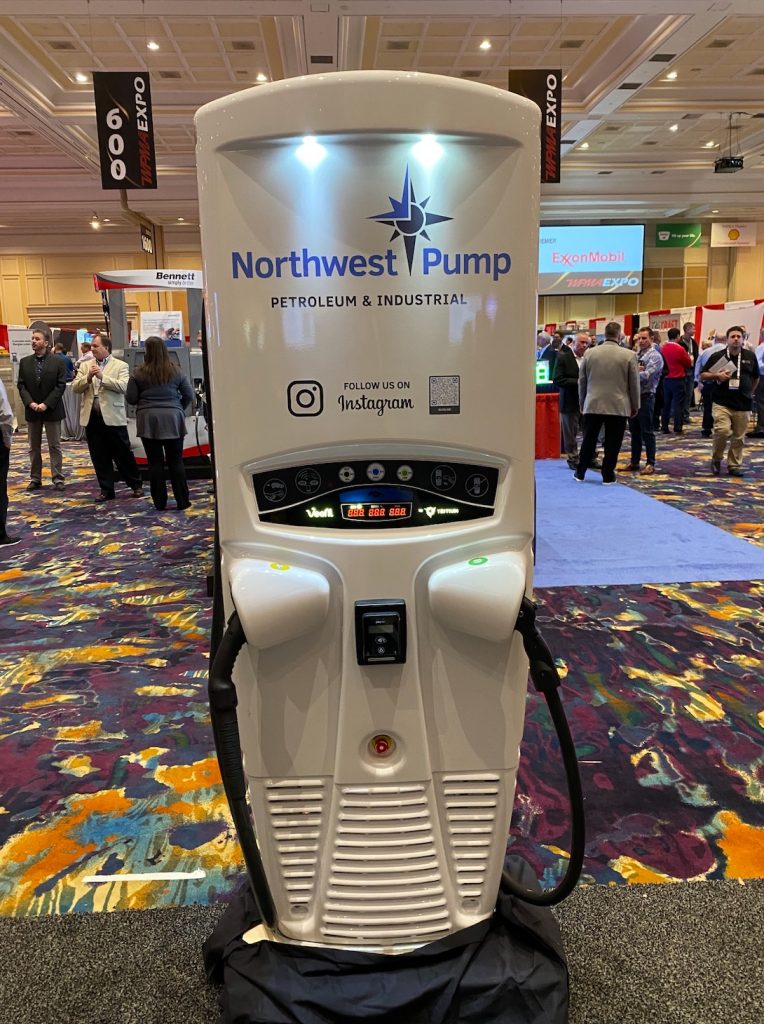 This Gilbarco level 3 Electric charger is supplied by Western Pump, it is certainly going to be a future consideration for Gas Station owners, I am worried that it needs a 240 amp supply which not every station has and of course a full charge still takes 20-30 mins which is longtime for a customer to be waiting. The electric car is coming so we can not discount this additional revenue source, as Oil prices surge more consumers are going to consider electric cars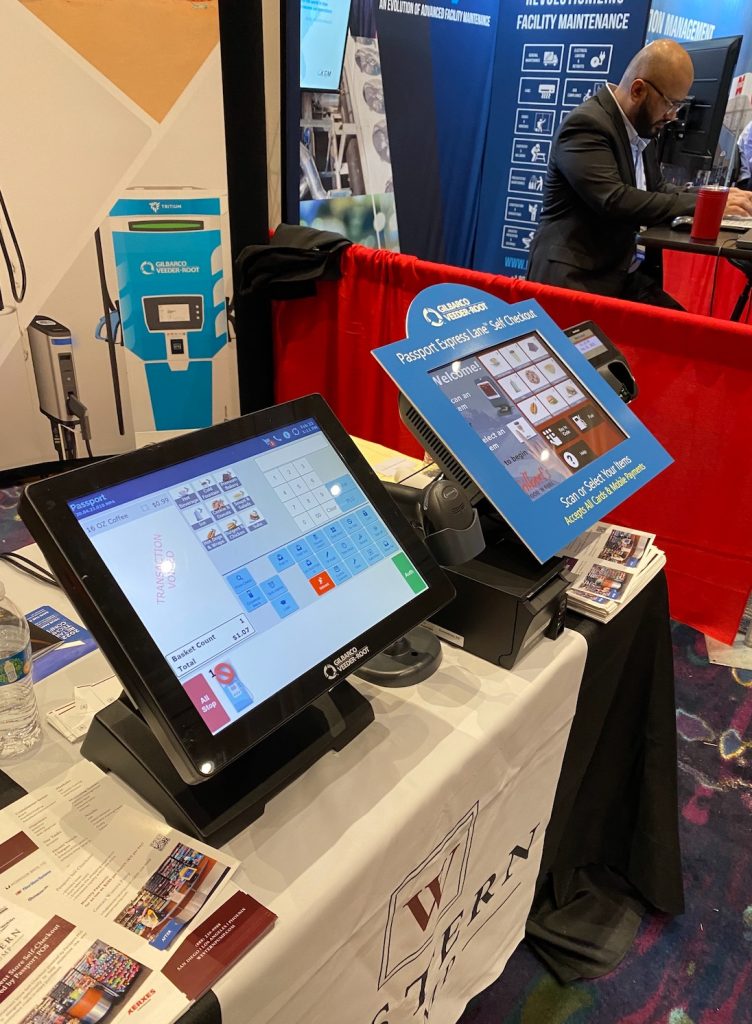 Gilbarco have also introduced a new self serve device for the C-Store called Passport Self Serve . You have probably already seen a variation of this in your local super market so it was only a mater of time before the concept came over to the C-store POS. The monthly payments for one of these is far less than you would be paying an employee which bring up the question of who is going to stack the shelves ?
I really enjoyed the WPMA convention this year and look forward to seeing all my friends at next year's event

Timothy Haves President and Broker Officer Petroleum Realty Group 949-636-3961